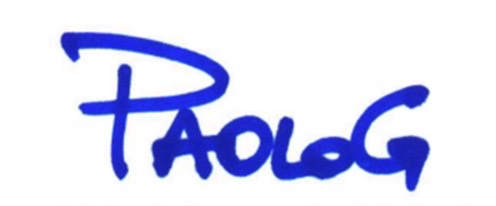 BIO - BIOLOGICAL INTELLIGENCE ONLY
1) WHAT IS IT?
The BIO - Biological Intelligence Only - logo can be used by those who want to certify that their intellectual work (article, essay, presentation, drawing or whatever) was produced without resorting to any Artificial Intelligence tool, using only the biological intelligence of the author.
2) WHAT IS IT FOR?
The BIO logo has no legal or juridical significance. It only serves to make it clear that the author of an intellectual work has used only his own brain to produce it.
3) WHY?
The BIO logo is an initiative aimed at those who in creating an intellectual work have put in their own efforts, using the slow but humane resources with which biology has endowed human beings.
4) IS THE LOGO COPYRIGHTED?
Yes, the BIO logo is licensed under a Creative Commons International 4.0 license. Under the terms of that license, anyone may use the logo free of charge, as long as the author is cited, it is not altered, and it is not used for commercial gain.
5) WHO IS THE AUTHOR OF THE BIO - BIOLOGICAL INTELLIGENCE ONLY LOGO?
The BIO logo was created by the owner of this site/blog, Paolo Guizzardi.
Versions of this page: 07/12/2023
---